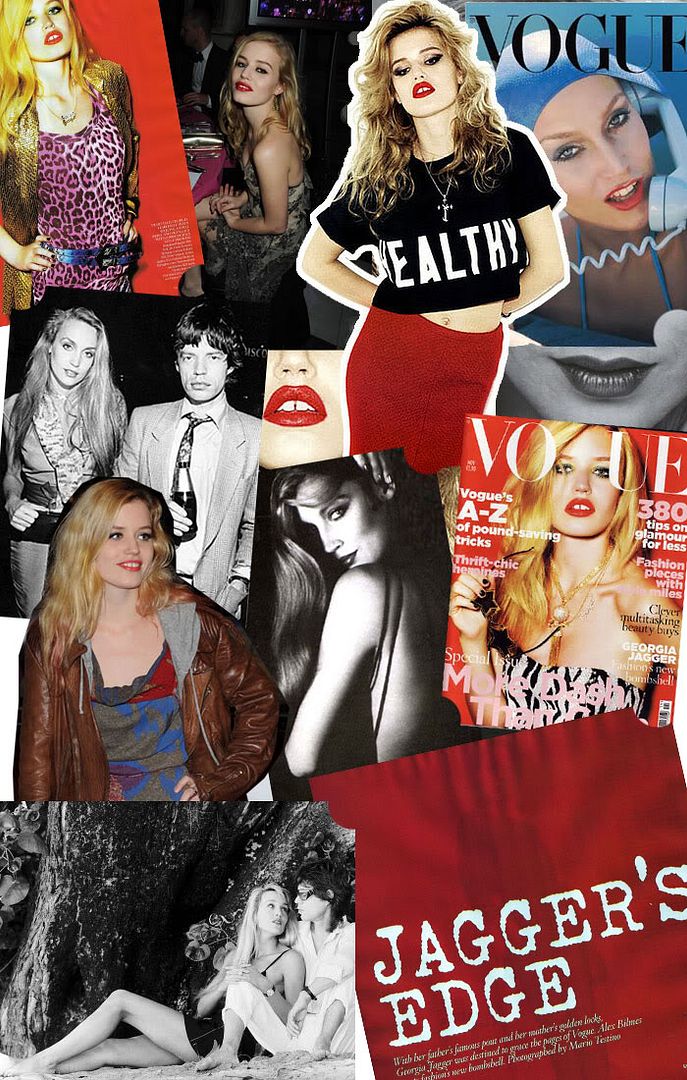 De casta le viene al galgo.
La chica it del momento tiene 17 años
y se llama
Georgia May Jagger
. El apellido no engaña. Pues sí, es la hija del mítico Mick Jagger. Pero claro, su madre es toda una inspiración también. Es la mismísima Jerry Hall, cuya foto de icono de los 70 recuperamos para [email protected] Aunque las comparaciones son odiosas, nos gustaría saber vuestra opinión.
¿Una it actual o una vintage?
T
he it girl of the momen is 17 years old and her name is
Georgia May Jagger
. Her surname doesn´t lie. She is the Mick Jagger´s daughter. But, of course, her mother is another inspiration as well. She is Jerry Hall and we show you her pictures as 70´s inspiration. It´s said that comparison are bad… but we would like to know your opinion
An actual it- girl or a vintage one?