Uncategorized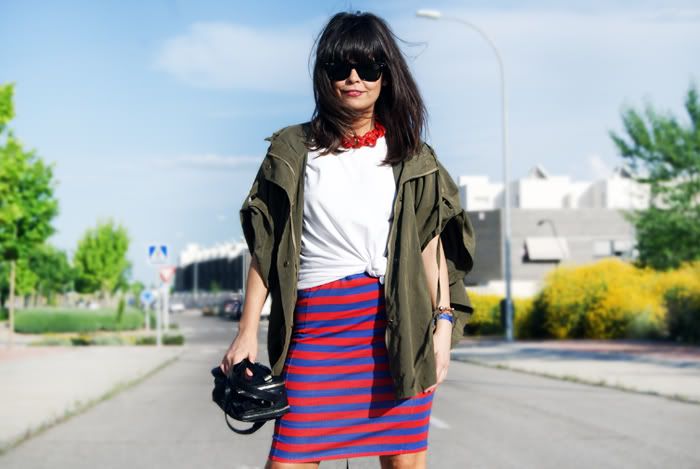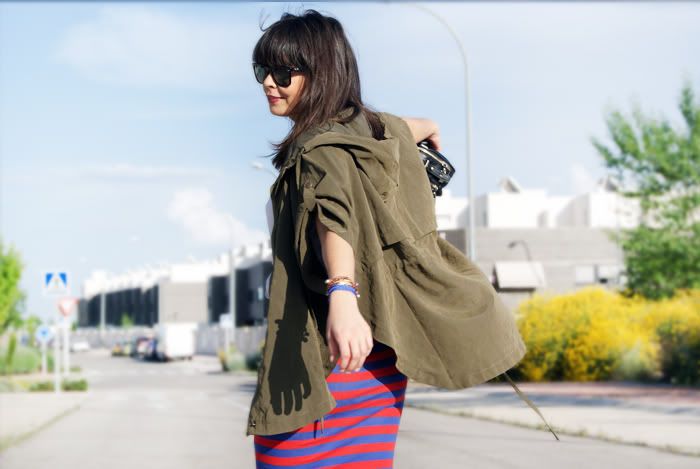 Sandalias/
Sandals:
MaryPaz SS'11
Collar/
Necklace:
Topshop (Old)
Gafas/
Sunglasses:
Ray-Ban
L
as prendas de

rayas

, junto con las de lunares, son mi obsesión, tengo muchísimas camisetas de este estilo así que estoy encantada con la cantidad de faldas y vestidos que están sacando ésta primavera las tiendas, porque aunque no varíe de estampado por lo menos varío de prenda…
Como este fin de semana ha estado el tiempo un poco loco, con calor pero con chaparrones repentinos, aproveché para estrenar mi

parka veraniega

de

The Scarlet Room

, me gusta mucho su corte asimétrico y por su puesto su color.
¿Qué os parece el look de hoy? ¿Os gusta la combinación de colores?
PD: Después de ver estas fotos creo que necesito ir a la pelu… :P.
I
love stripes clothes, also dots, are my obsession!, I have many tops in this style so I'm delighted with the number of skirts and dresses that this spring I can find in stores, because even I don't change from print I change the items.
As this weekend we had been a little crazy weather, with heat but with sudden raining, I took the opportunity to wear my summer parka from

The Scarlet Room

, I love the asymmetrical cut and of course the color.
Do you like what I wear today? What do you think about the mix of colors?