Uncategorized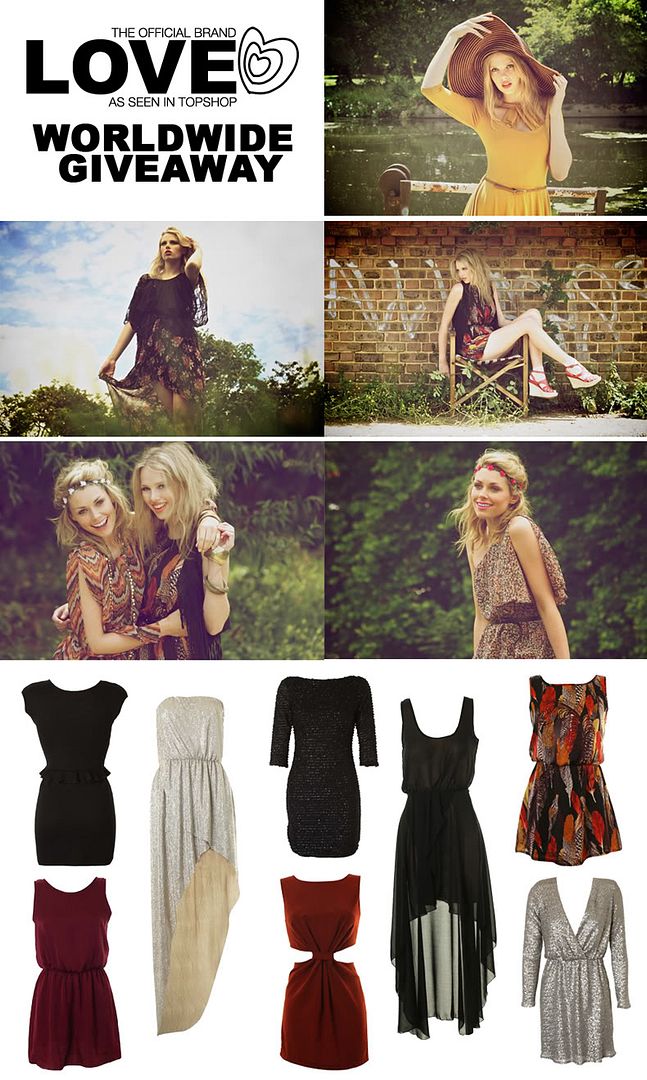 Gracias a LOVE puedes ganar uno de sus maravillosos vestidos, me habéis visto con alguno de sus modelos por el blog

aquí

y

aquí

, y he decir que son fantásticos y de plena tendencia. Lo mejor de este sorteo es que es a nivel MUNDIAL así que todas podéis participar, solo tienes que seguir estos pasos:
Thanks to

LOVE

you can win one of these amazing dresses!!!! Is a WORLDWIDE GIVEAWAY so I'm so happy all my readers can enjoy it. If you wanna win one of these dresses only follow the instructions bellow:
1.
Deja un comentario en la entrada con vuestro e-mail de contacto y escribe el nombre del vestido que te gustaría ganar//
Leave a comment in this post with your contact e-mail and write which is the dress that you would like to win.
** Podéis participar desde cualquier país y el sorteo estará abierto hasta el próximo viernes 2 de diciembre (el día 3 anunciaré el ganador) El ganador será elegido a través de Random.org
/

This is a worldwide giveaway, so you can enjoy from any country. The contest will end up on 2 december and the winner will be chosen by Random.org
Y por último otra sorpresa para todas mis lectoras sin sorteos ni concursos de por medio, tenéis un vale del 20% de descuento en todas las compras que hagáis en LOVE, sólo tenéis que introducir el código: COLLAGEVINTAGE20, el descuento es válido hasta el 31 de diciembre de 2011, seguro que encontráis cosas ideales y vestidos de fiesta increíbles para las fiestas que se están acercando…
And for all my readers I've a 20% off on all purchases in LOVE, the code you'll have to entry is: COLLAGEVINTAGE20, the discount is valid until 31 december, I'm sure you'll find amazing items.
Espero que os guste el sorteo
//I Hope you like the giveaway!