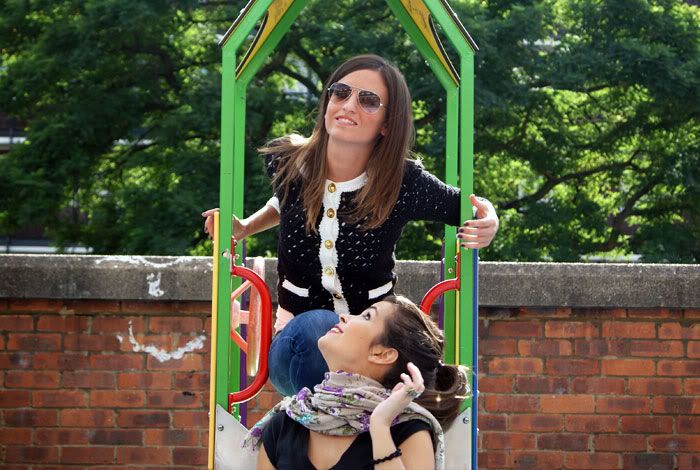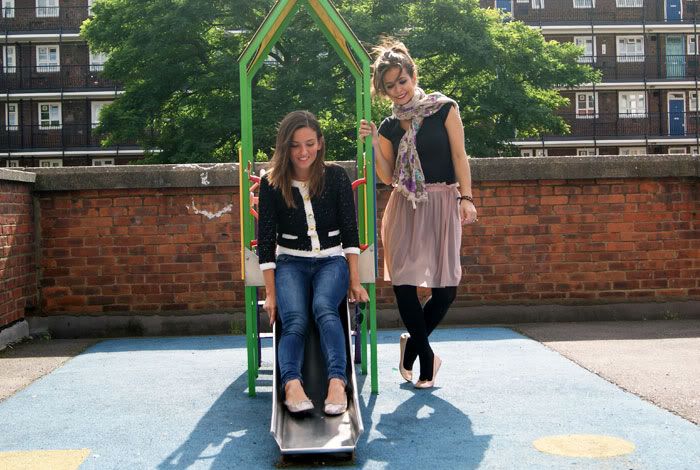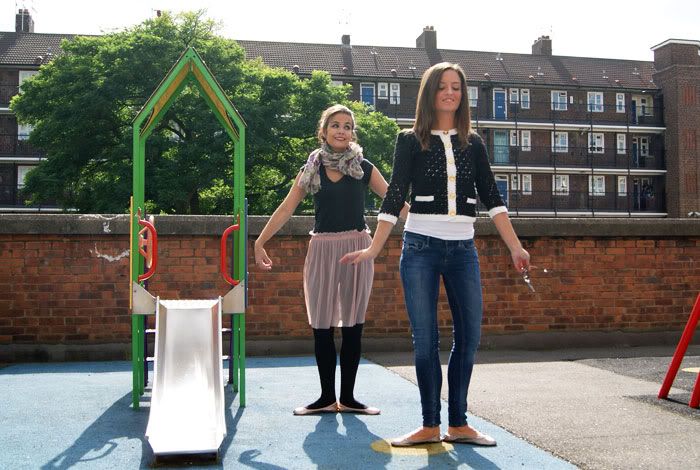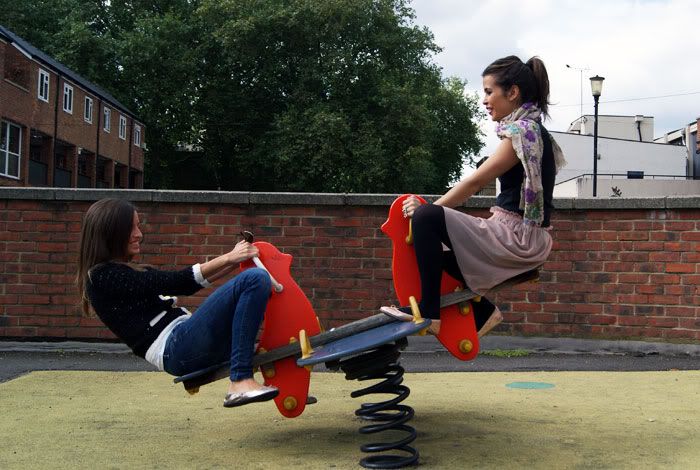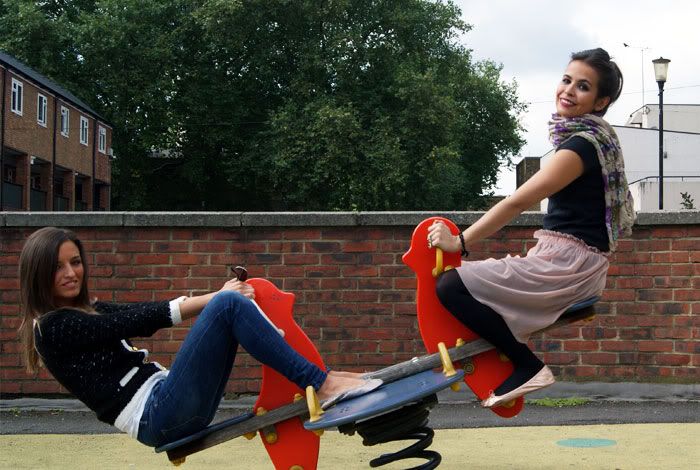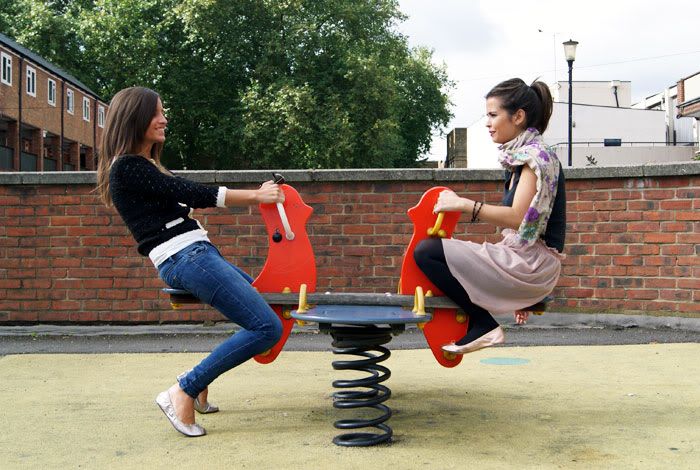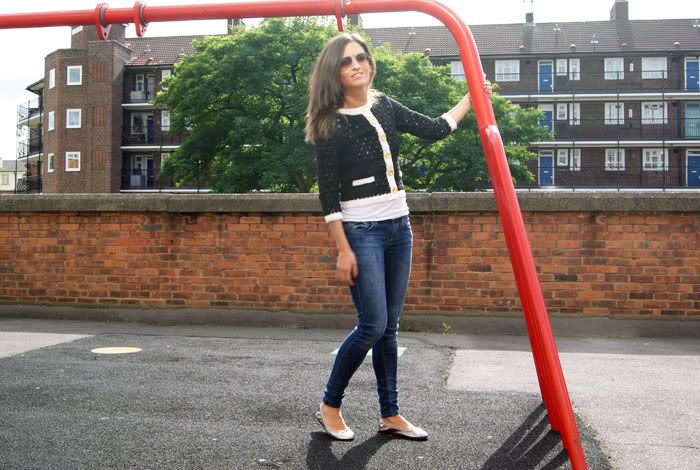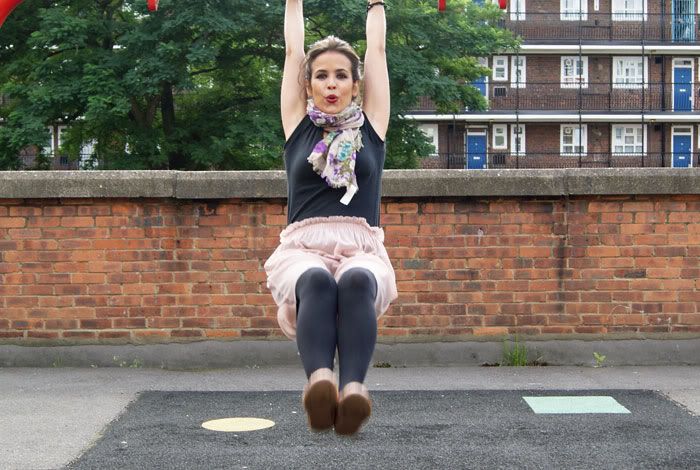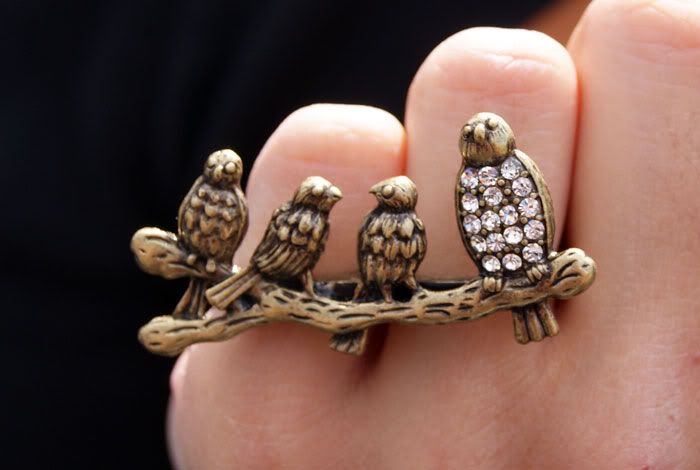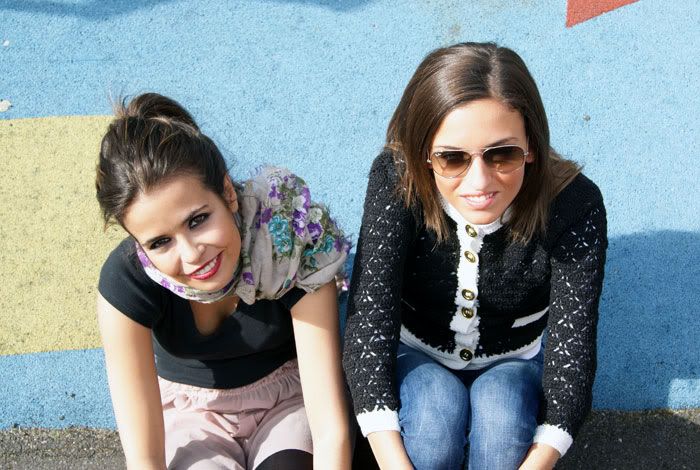 Paloma's Outfit:

Chaqueta/

Jacket

Primark AW'10

; Vaqueros/

Jeans

Topshop (

Old); Bailarinas/

Ballet Pumps

Primark AW'10;
Gafas de Sol/
Sunglasses
Ray-Ban.
Sara`s Outfit:

Camiseta/

T-shirt

H&M (Old); Falda/Skirt Topshop AW'10

;
Bailarinas/

Ballet Pumps

Primark AW'10;

Anillo/

Ring

Primark AW'10;
E
l sábado pasado era nuestro último día en Londres. Tras el típico desayuno inglés, nos pusimos las bailarinas nuevas de Primark (por cierto, comodísimas) y estuvimos haciendo un poco el tonto en el parquecito de al lado de casa de Marta. La verdad es que dan gusto los días así de soleados. Después pasamos la mañana en bricklane, donde había un mercadillo vintage de lo más apetecible. ¡Pero ya no teníamos dinero! así que nos quedamos con las ganas de unos jerseys oversize muy muy retro. De todas formas, nos encanta la cultura second hand de este país. A veces encuentras auténticas piezas de actualidad. Además, el ambientillo que se crea de modernillos y tribus urbanas de todo tipo, buscando y rebuscando ropa para incorporar a sus total looks, nos ha dado muchas ideas para próximos post. …. bueno nos estamos enrollando mucho pero es que, por si no os lo habíamos dicho:
L
ast Saturday was our last day in London. After the typical English breakfast, we put our new Primark dancers shoes (by the way, really confortable) and we were having fun in the parks close to Marta´s House. We love this sunny days. Then we spent the morning in bricklane, where there was a vintage market. But, we had no money! so we could not buy the retro oversize jerseys, that we desired. Anyway, we love the second hand culture in this country. Sometimes you find authentic pieces. In addition, the environment gave us many ideas for next post. ….well, if I had not said:
We love London!