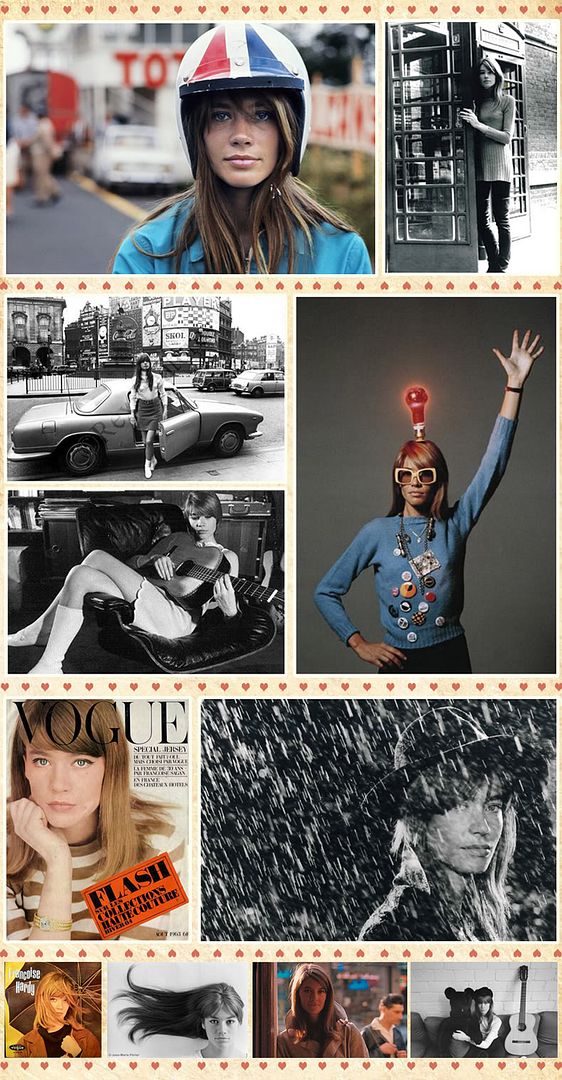 H
ay veces que no hay nada como echar un vistazo al pasado para inspirarse, por eso hoy le dedico ésta sección a
Françoise-Hardy
, cantante y actriz que se convirtió en icono de moda en los años 60 por su belleza natural, su impecable melena recta con flequillo, y el estilo Mod que la caracterizaba.
Espero que os inspire tanto como a mi.
S
ometimes there's nothing as good as searching for some inspirations from the past, so today I dedicated to post about Françoise Hardy, a singer and actress who became a fashion icon in the 60′s for her natural beauty, impeccable straight brown hair with bangs, and her Mod Chic style.
I hope she inspires you too.