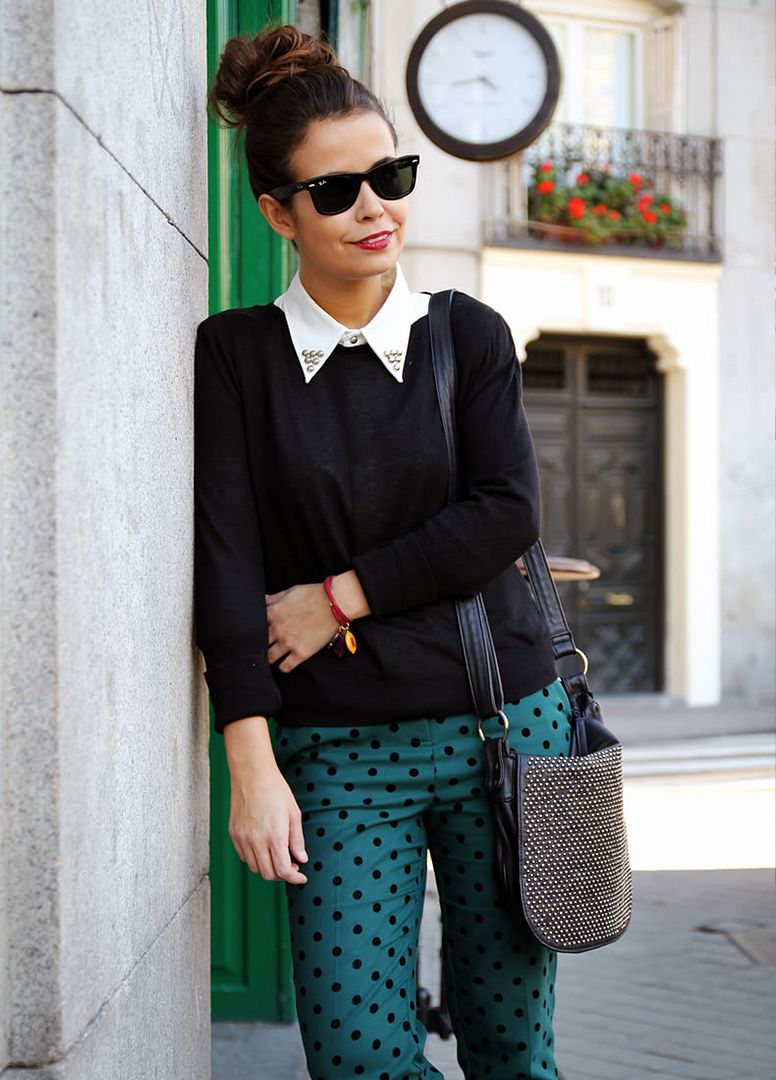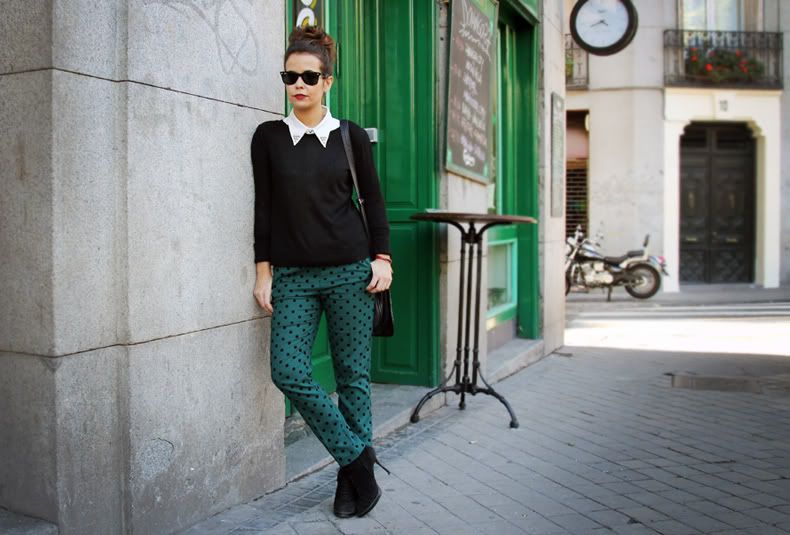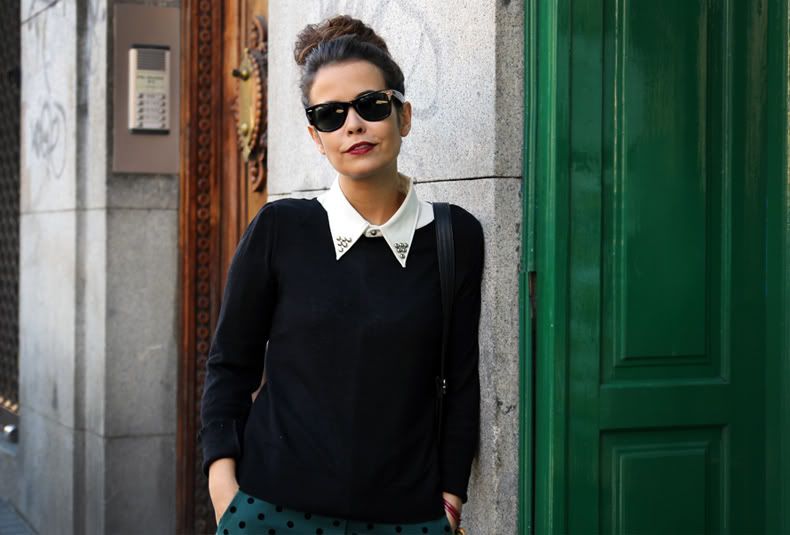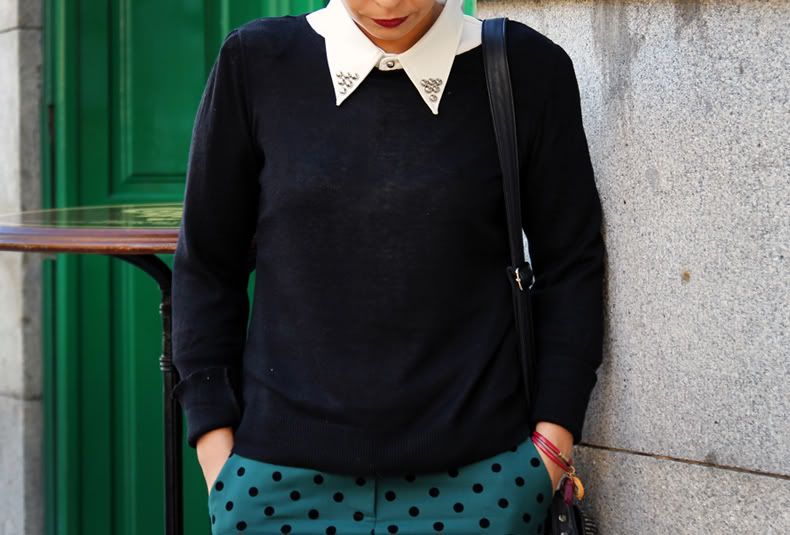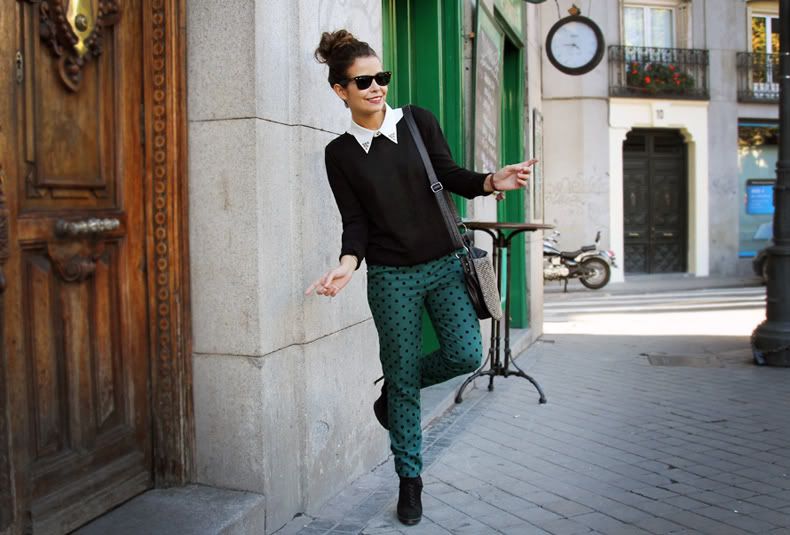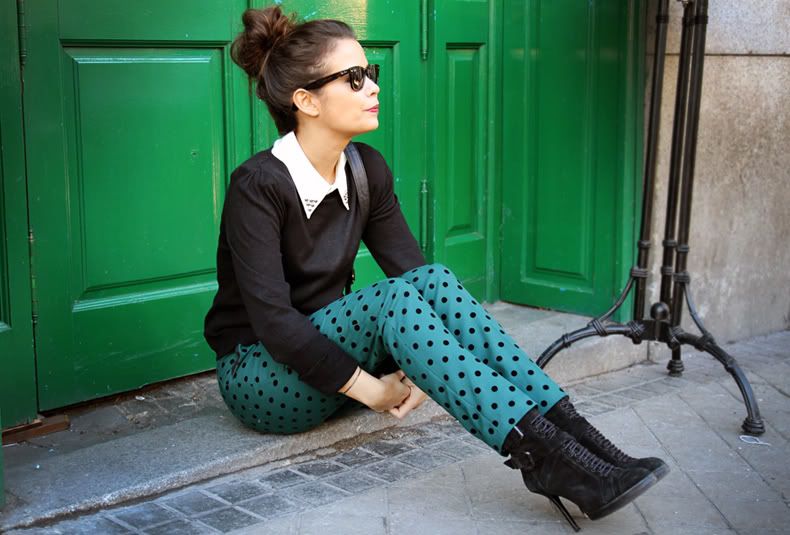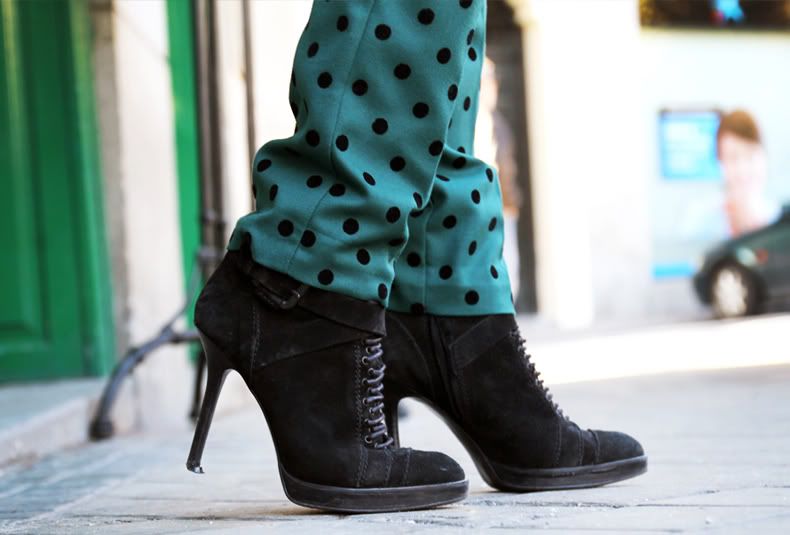 Jersey: H&M (Old)
Pantalones/

Pants:

Topshop AW'11-12
C
uando vi esta camisa en

Romwe

tuve un flechazo instantáneo y desde que la tengo en mi armario se ha convertido en mi favorita, me encanta como queda con jerseys y camisetas encima de colores oscuros para dar protagonismo a los cuellos blancos de la camisa.
Es la primera vez que compro en Romwe y no será la última, me ha sorprendido gratamente la calidad de las prendas, y aunque tardan mínimo 15 días en entregar merece la pena la espera. Tienen muchísima variedad de prendas y cada día hay cosas nuevas.
Algunas me preguntabais si había stock de la camisa y está agotada pero la tienen igual en negro y también es muy bonita, la podéis encontrar pinchando aquí.
¿Os gusta el look de hoy?

PD: Muchísimas gracias por todos vuestros comentarios :)
I'
m in love with my new shirt from
Romwe
, since I have it in my closet is my favorite, I could wear it everyday. I like pair it with dark jerseys and tees giving the collar shirt all the protagonism.
I believe the shirt is sold out but you can find the same in black (is also amazing) clicking
here
.
Do you like my monday outfit?