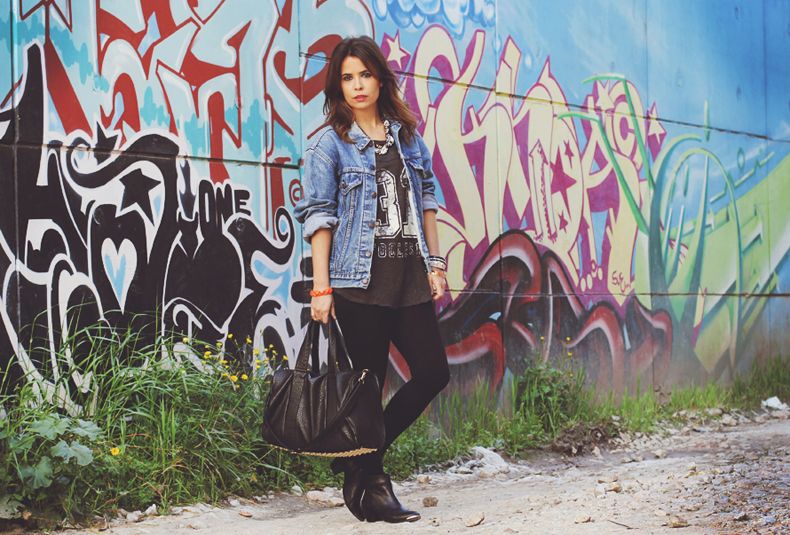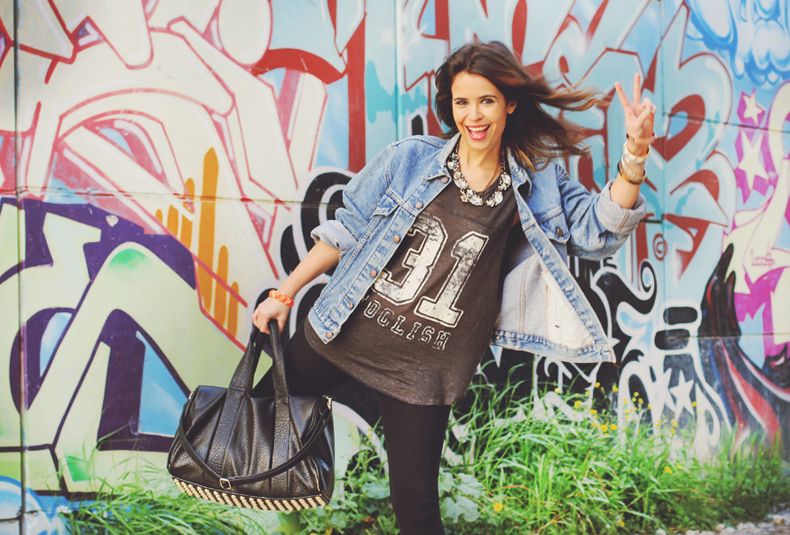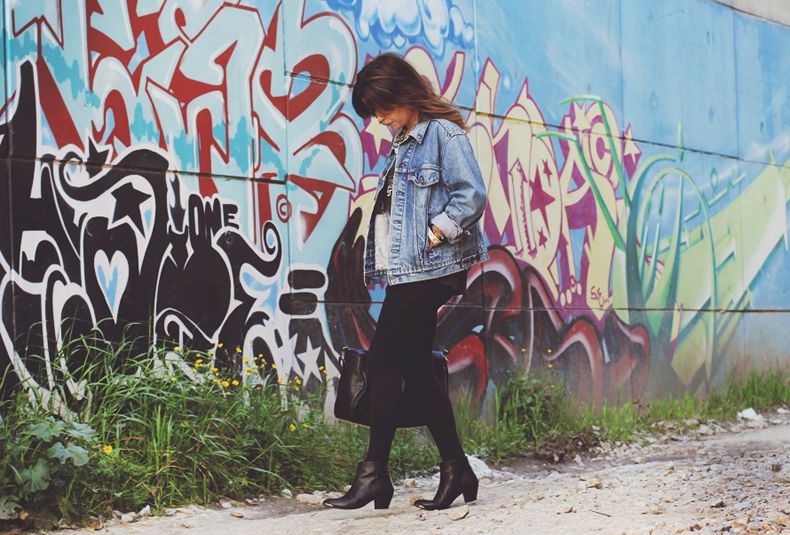 Cazadora Vaquera/

Denim Jacket:

Levi's Vintage, Camiseta/

Top:

Zara

SS'12, Leggings:Pull & Bear (Old),

Botines

/

Booties:

Jonak

vía Sarenza, Collar/

Necklace:

Forever 21 (bought in NYC), Pulseras/

Bracelets:

H&M & Forever 21, Bolso/

Bag:

Modekungen
U
n look sencillo y cómodo pero con "rollo" gracias a los accesorios, se que os lo digo siempre pero para mi son los auténticos protagonistas de cualquier estilismo, ¡no podría vivir sin ellos!. Por eso no me importa invertir en collares, pulseras, bolsos, anillos,… te permiten jugar con la creatividad y aportan el toque personal que marca la diferencia. Y sino fijaos en el bolso y el collar que llevo hoy los habéis visto por el blog cientos de veces, digamos que son mis favoritos jeje, y completan cualquier look desde los más casual a los más elegantes. En cuanto a los botines no os los había enseñado aún por aquí así que digamos que hoy estreno :P! Últimamente, que no paro de un lado para otro, se han convertido en mis aliados son comodísimos y no hace falta decir que el detalle de la punta metálica es lo que más me gusta de ellos…
¿Qué os parece el look de hoy? ¿me aprobáis?
PD: Os quería adelantar que mañana a partir de las 17.00 h estaré junto con "no soy tu estilo" en la estación de atocha para una acción muy bonita con Interflora y Unicef, más tarde os cuento con mas detalle pero quería ir adelantándome… Espero veros por allí!
A
simple and comfy outfit but with something specia" thanks to accessories, I know I always say to you the same, but for me they build any look, I couldn't live without them! So I don't mind invest in new necklaces, bracelets, bags, rings… allow to play with creativity and provide the personal touch you need to make the difference.