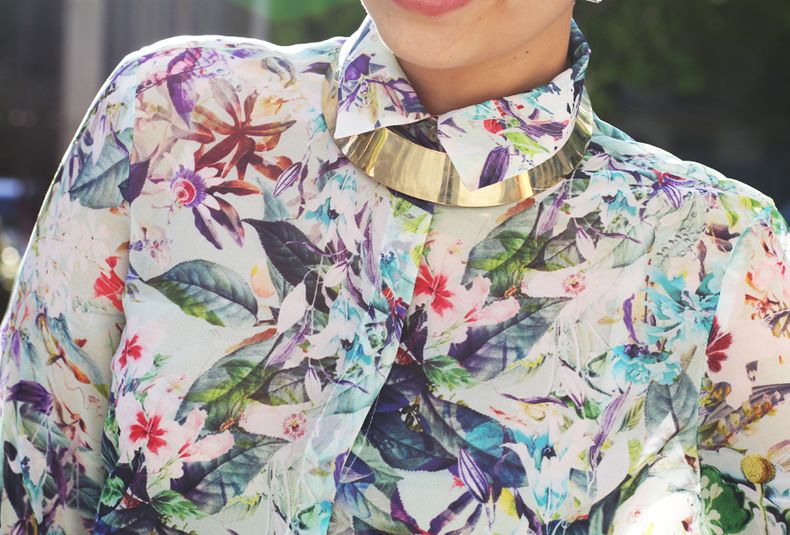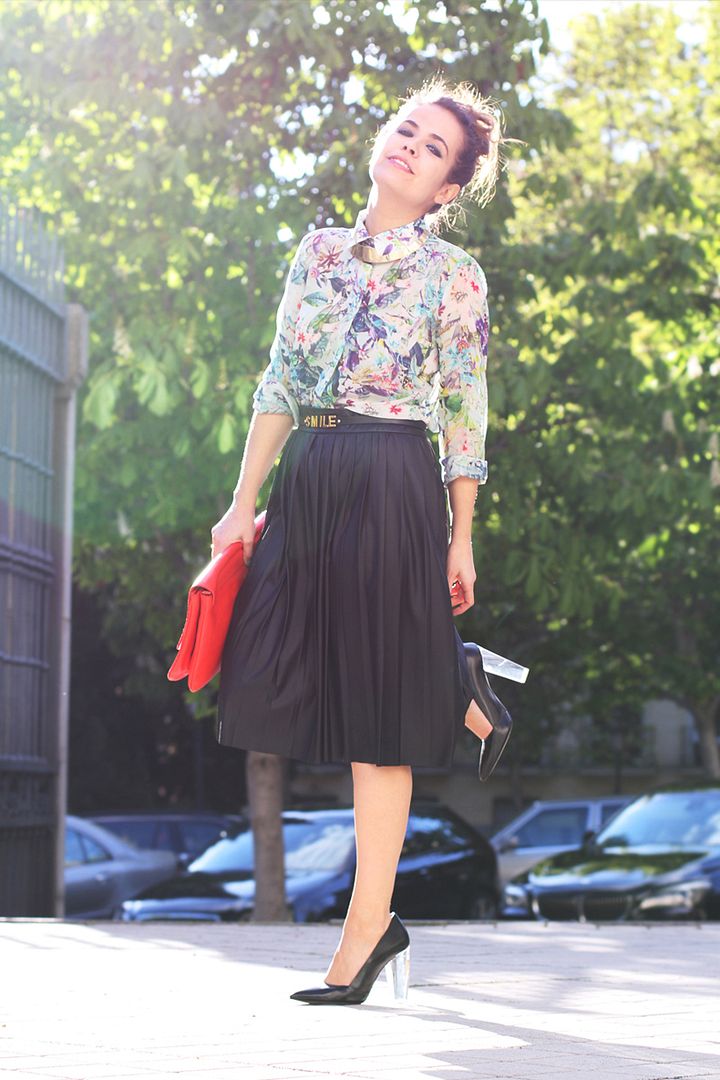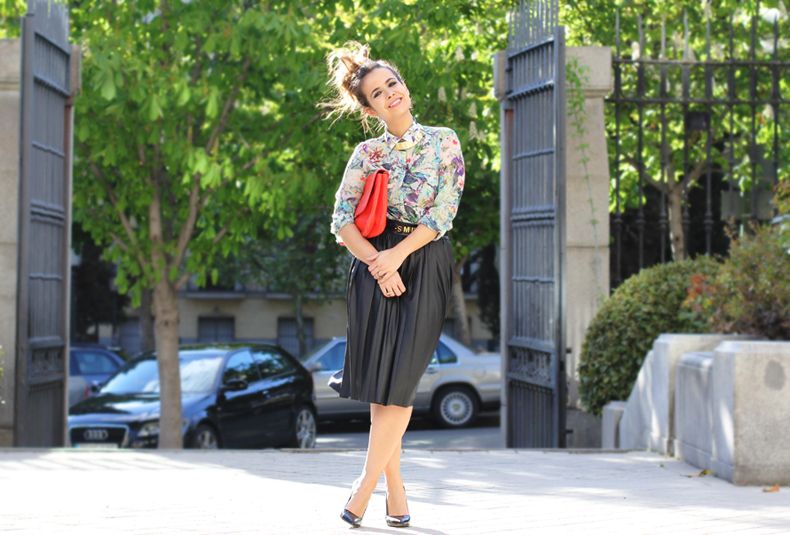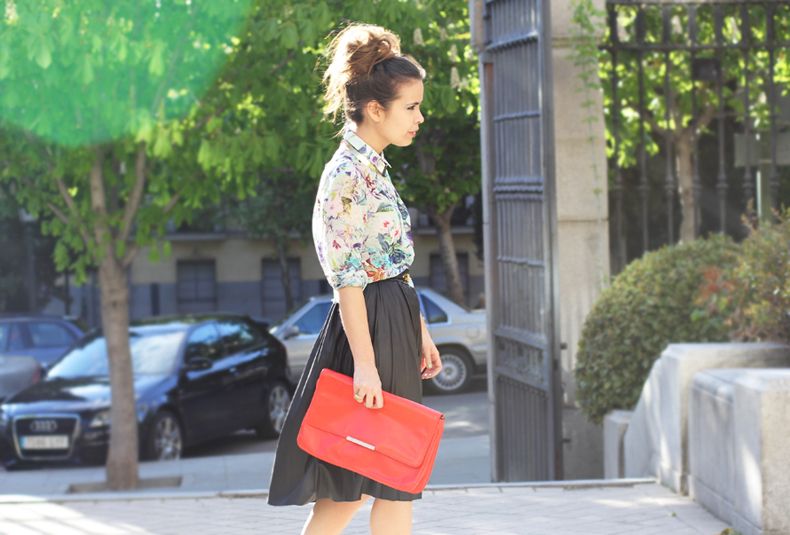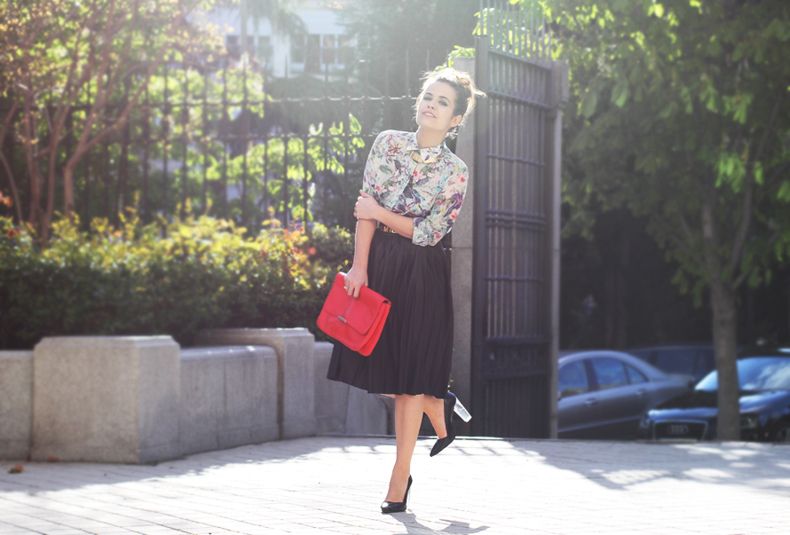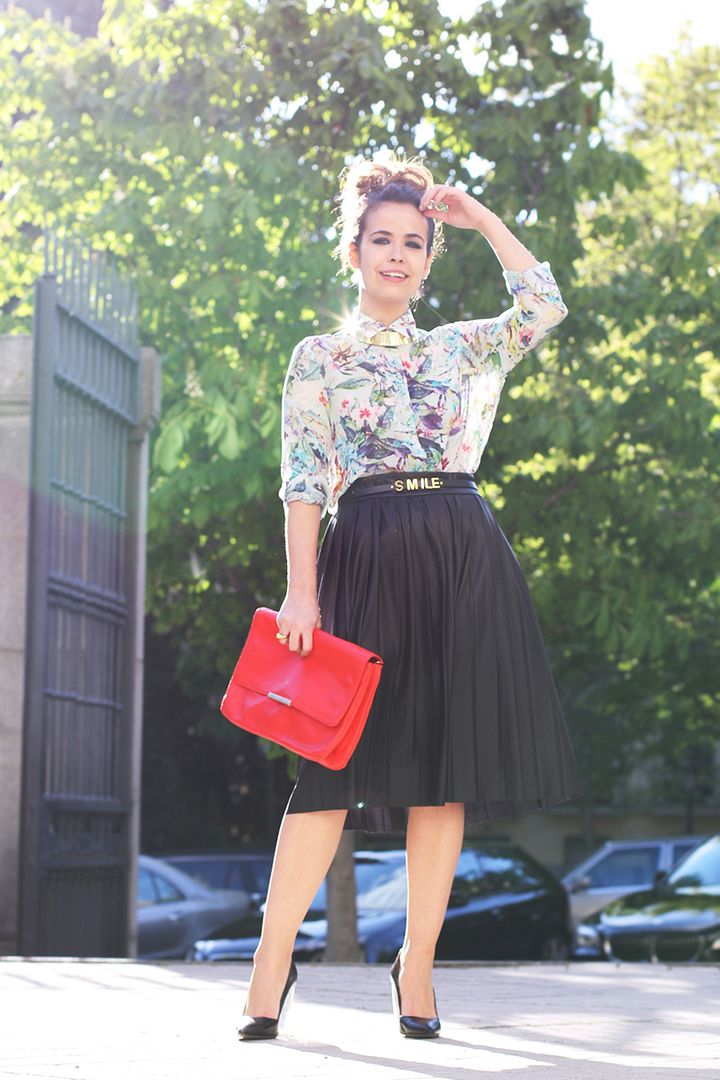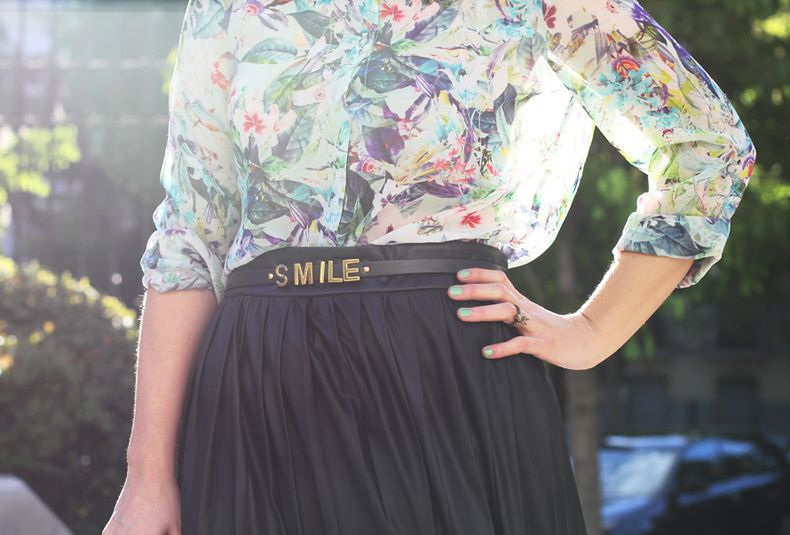 Camisa/

Shirt:

Zara (Mum closet ;P), Falda/

Skirt:

Zara SS'12, Bolso/

Bag:

Old, Collar/

Necklace:

Gina Tricot, Anillos/

Rings:

H&M, Zapatos/

Shoes:

Zara SS'12, Laca Uñas/

Nail Polish:

Dior Vernis 504, Cinturón/

Belt:

ASOS
H
acia mucho tiempo que me veíais con moño, la verdad es que cuando estoy contenta con un corte de pelo me gusta llevarlo suelto pero hay días que por prisas no me da tiempo a arreglármelo y para estos casos el moño nunca falla ;). La mayoría de las prendas que llevo hoy las habéis visto ya por el blog excepto la camisa de flores que se la he pedido "prestada" a mi madre unos días… y mi nuevo cinturón de ASOS, lo he usado a veces para los looks de la sección "how to wear", me encanta porque con lo sonriente que soy me viene que ni pintando :P! ¿Os gusta el look?
¡¡Besitos y hasta mañana!!
Y
ou already have seen the most of the clothes that I wear today except the floral shirt, that I borrowed from my mother's closet, and my new belt from ASOS, " I love it because I normally smile in the pics so I think is my perfect accessorie, do you like it?. Big kiss!!