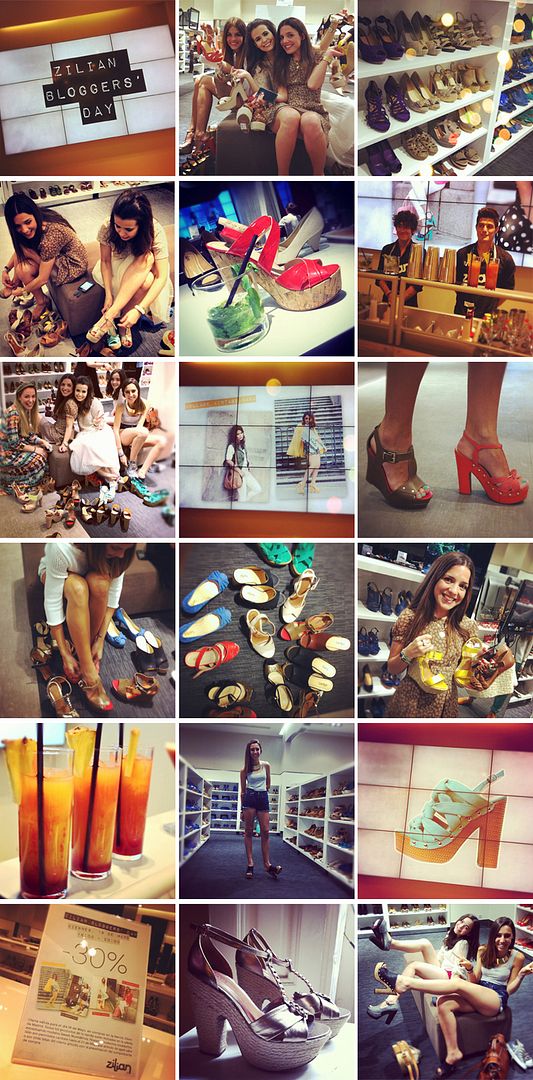 C
omo os prometía por la mañana aquí os dejo algunas instantáneas que sacamos del evento de Zilian, zapatos, cócteles y muy buena compañía, una tarde 10 que se nos pasó volando. Reconozco que me he enganchado bastante a Instagram (@collagevintage) no paro de hacer fotos de todo lo que me inspira jeje, y como se que no todos usáis esta red social me gusta publicarlas en el blog para que no os perdéis nada :). Así que a partir de ahora publicaré de vez en cuando entradas "InstaBooks" con las últimas fotos. ¡¡Espero que os gusten!!
Además aprovecho para contaros que Zilian está organizando un sorteo genial con el que podéis ganar un viaje para dos personas a Lisboa + 500€ para gastar en zapatos de la marca, si te apetece participar pincha
aquí
y averigua que es lo que tienes que hacer, :).
¡Buenas noches y miles de besos!
A
s I promised you in the morning, here you have some snapshots that I took of Zilian event, shoes, cocktails and of course great company! I admit I'm a hooked to instagram (@collagevintage), I can't stop to take pics of everything that inspires me :), hope you like my "Insta Book".
Good Night Lovely Readers!