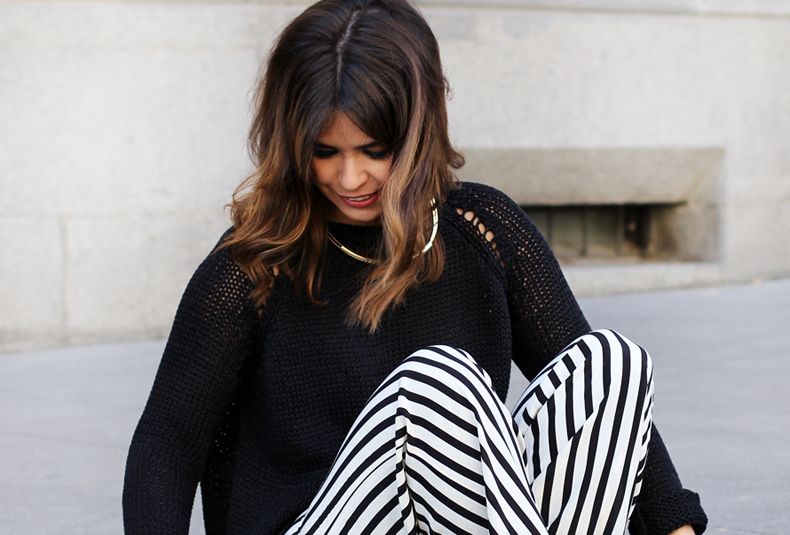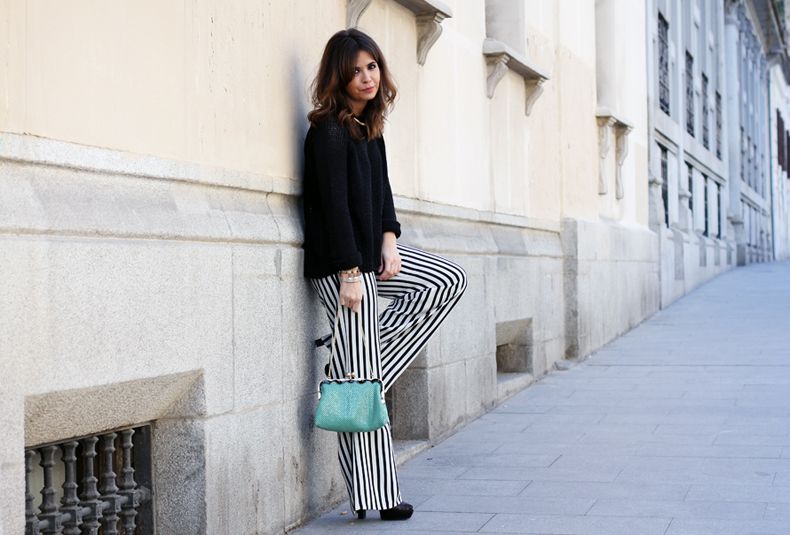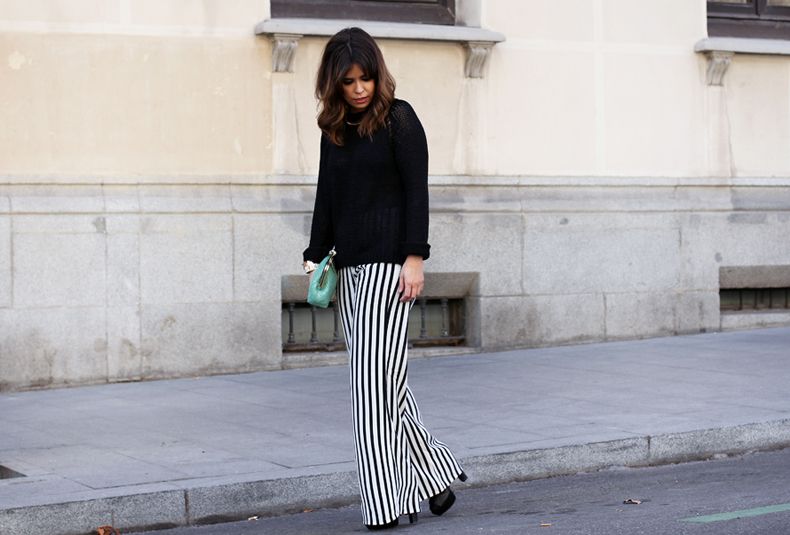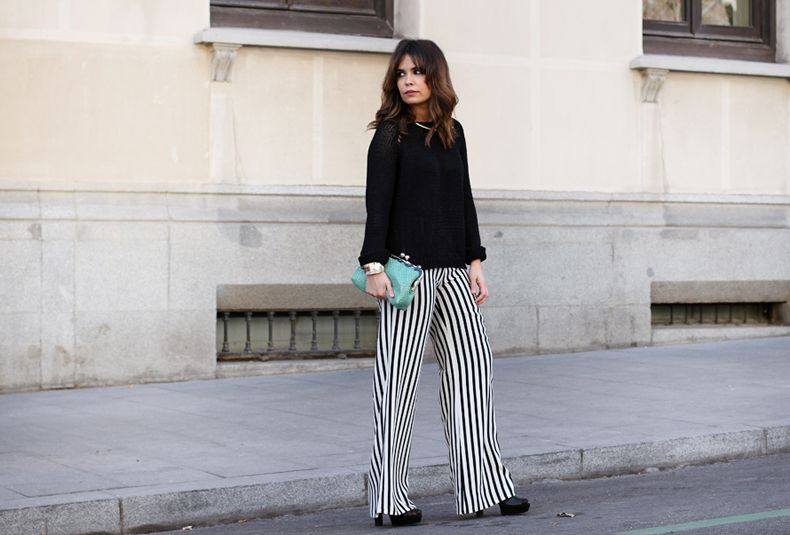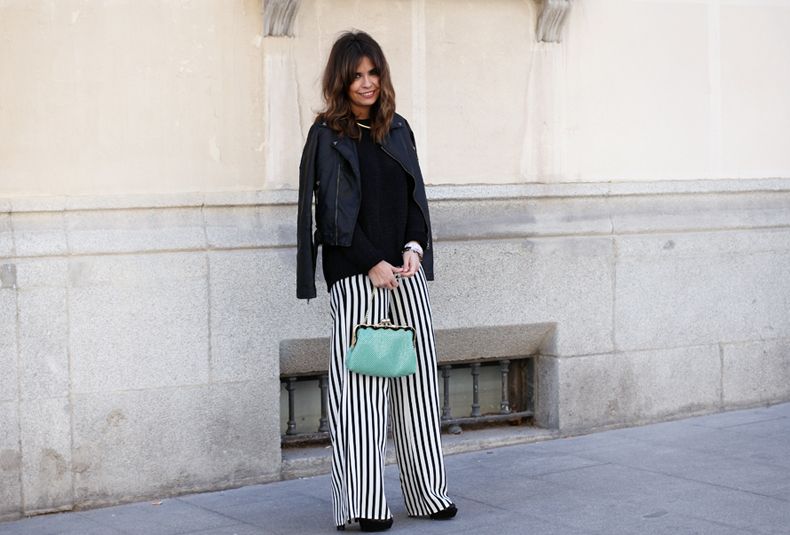 Pantalones/
Trousers:
Zara
SS'12,
Jersey:
Zara
SS'12,
Cazadora/
Biker Jacket:
Modekungen
,
Bolso/
Bag:
Zara SS'12,
Collar/
Necklace:
H&M SS'12,
Pulseras/
Bracelets:
Madewell & H&M,
Sandalias/
Sandals:
Zara SS'12
E
staba deseando tener unos pantalones de rayas en blanco y negro y por fin me he hecho con los perfectos en Zara, ¡estoy encantada con ellos!. Se que es un estilo de pantalón que o amas o odias y puede resultar muy cantoso según con que prendas lo combines, sinceramente a mi sólo me gustan como quedan con cuerpos en negro o en gris oscuro, dejando el toque de color a los accesorios como he hecho en este look con un bolso verde agua, que por cierto también es de Zara… No se que me pasa con la nueva colección que me parece todo ideal, el viernes pasado estuve de compras y os adelanto que arrasé jeje ya os iré enseñando todas mis compritas!.
¿Te gustan los pantalones de rayas o los ves demasiado arriesgados?
¡Besitos y feliz miércoles!
PD: Muchísimas gracias por todos vuestros comentarios, tengo algunos pendientes de contestar perdonarme, estoy sin parar estos días pero me pondré pronto a resolver vuestras dudas!
I
was looking for my perfect striped pants long time ago and finally I found them in Zara last friday, I love them! Honestly I only like wear them pair it with black and dark gray tops, leaving the touch of color for accessories like I wore in this outfit :).
Do you like stripe pants?