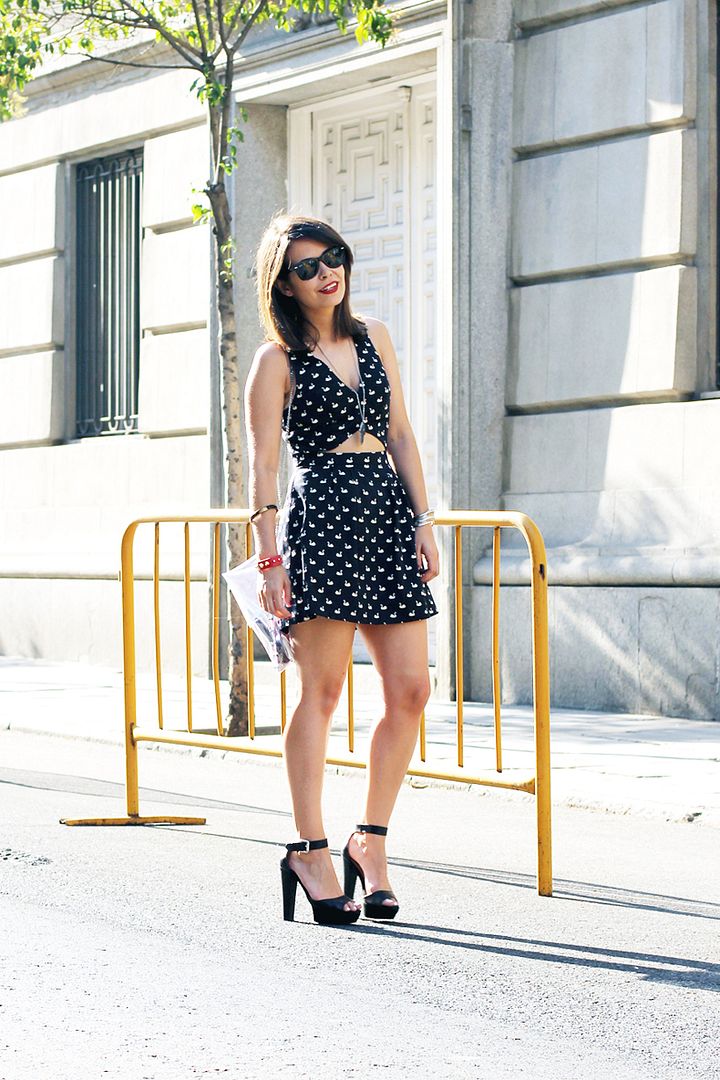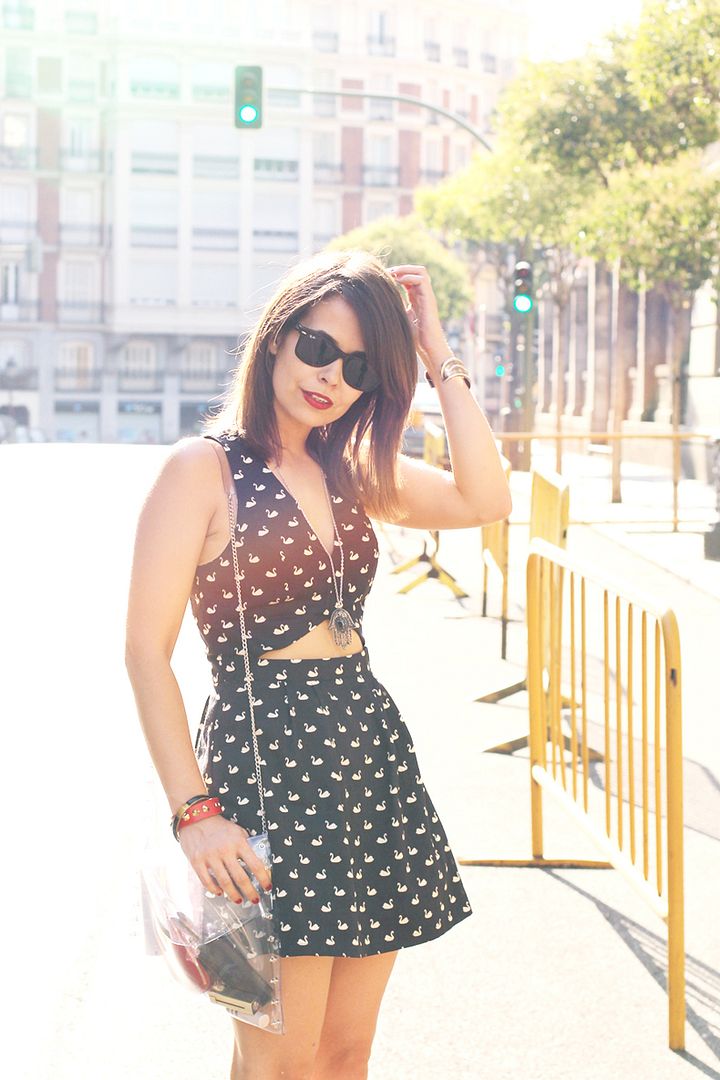 ¡B
uenos días de lunes! ¿Qué tal el fin de semana? El mio sin mucha novedad, lo típico salir a cenar con las amigas, ver pelis y sobre todo relax!. Os quiero dar las gracias por las propuestas para nuevas secciones en el blog que me dejasteis ayer sois geniales, voy a maquinar como hacer algunas de ellas :).
En cuanto al look de hoy os enseño un par de adquisiciones que me traje de Londres. El vestido con estampado de cisnes de Topshop, al que ya tenía fichado pero que no me atrevía a comprar online (es la típica prenda que necesito probarme antes :P), me parece muy original por el corte en la cintura enseñando un poco de tripa y además es perfecto tanto para salir por ahí de fiesta con taconazos, o para cualquier plan de tarde con zapato plano. Y el collar de la mano de Fátima que llevaba tiempo buscando sin éxito, menos mal que Urban Outfitters piensa en mis necesidades jeje. Además os enseño un bolso transparente de Sandra Freckled, ya sabéis que adoro sus diseños, forma parte de su próxima colección ¿qué os parece?
Ánimo con el lunes :)) y mil gracias por todos vuestros comentarios y e-mails, siempre me sacáis una sonrisa! Besitos
T
oday I show you some new stuff that I bought during my trip to London. The swan print cutout dress from Topshop, I think is perfect to go out at night if I pair it with heels or for everyday if I wear it with flats :). And my Hamsa Hand necklace which I had looking for a long time unsuccessfully but finally find in Urban Outfitters. Do you like my new stuff? Have a lovely monday and thanks so much for all your comments, you make me smile everyday.