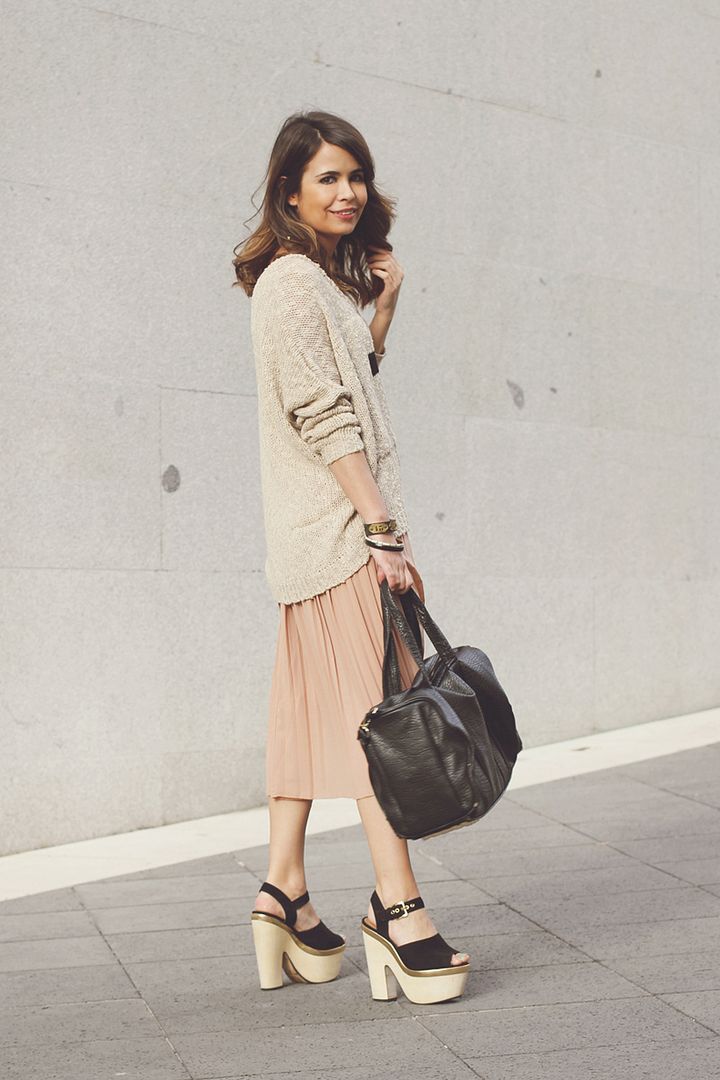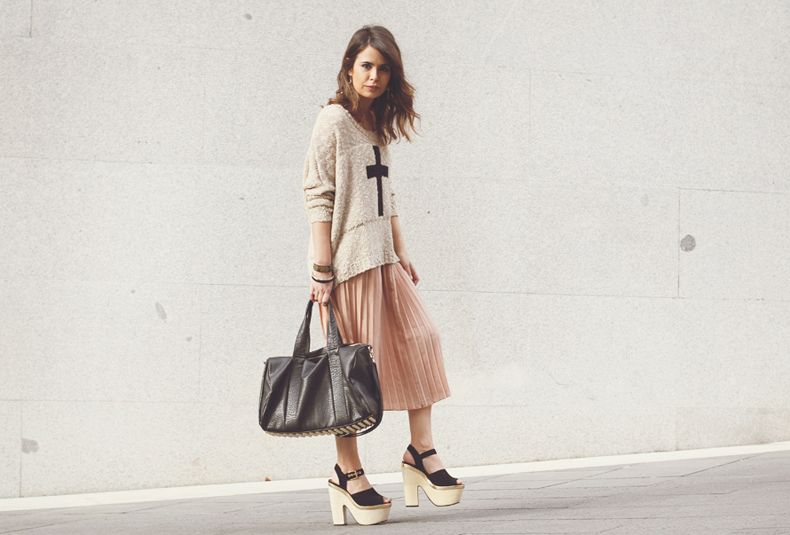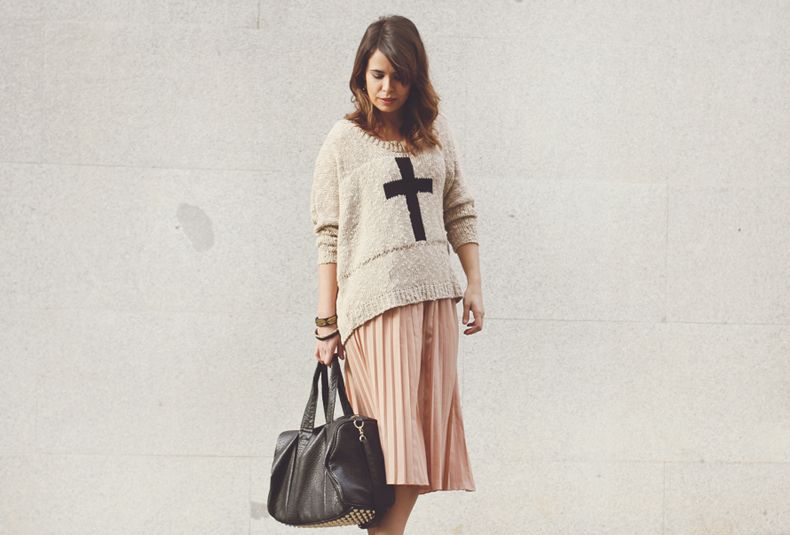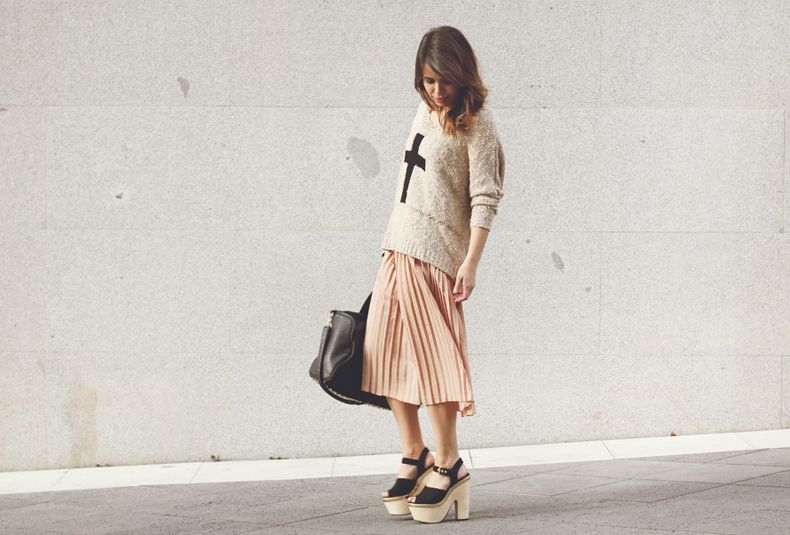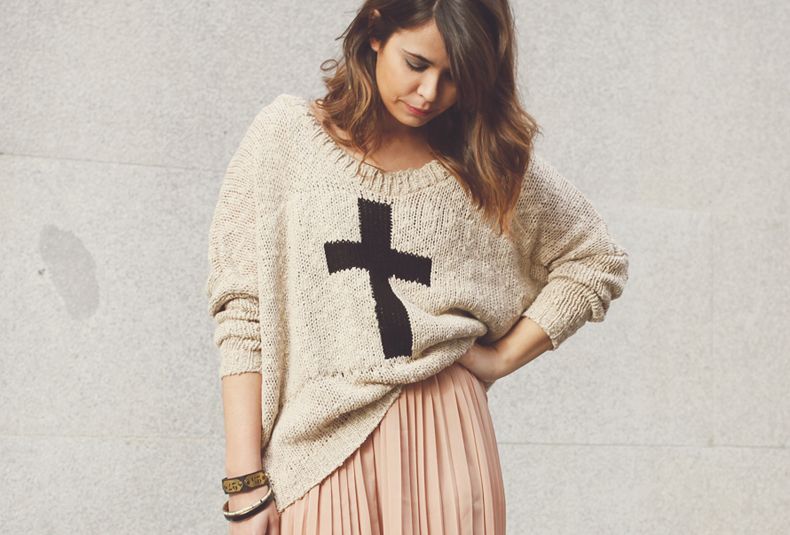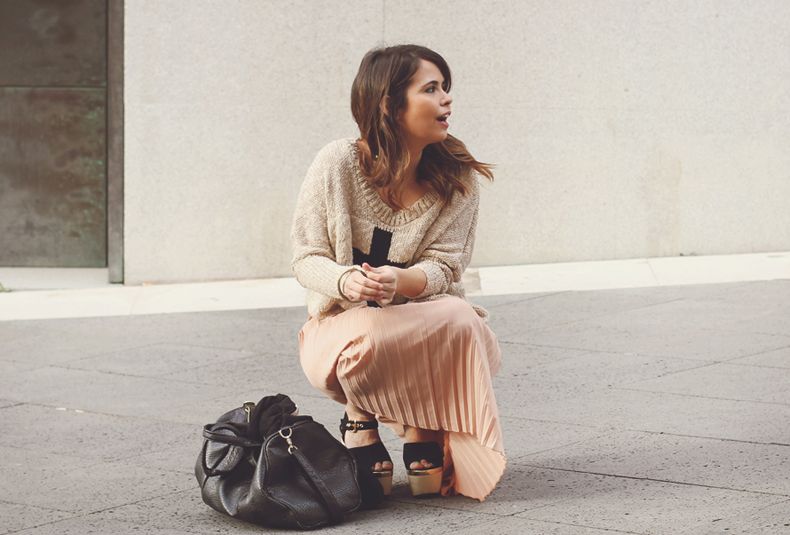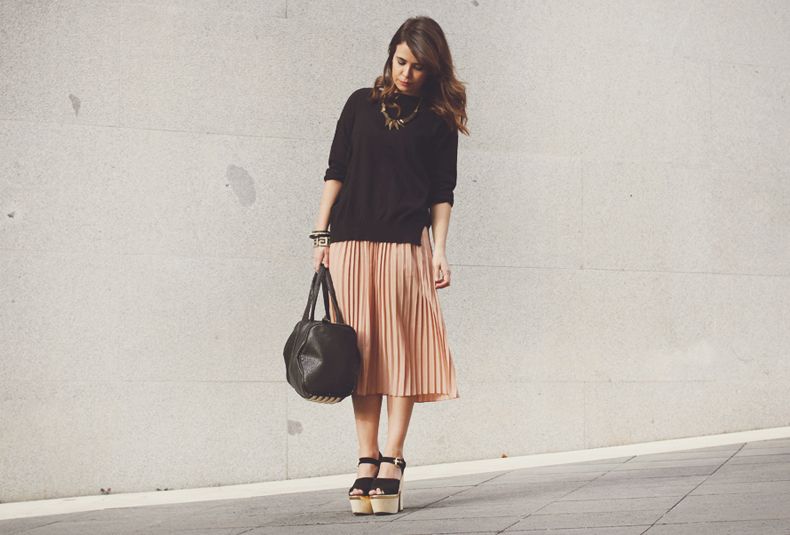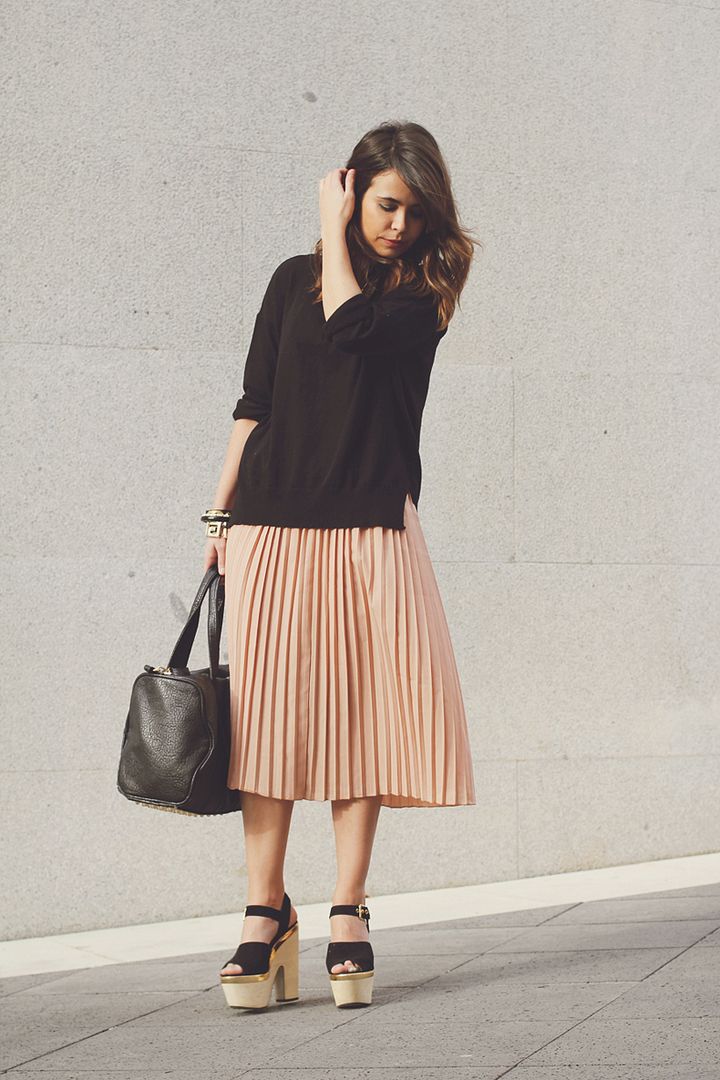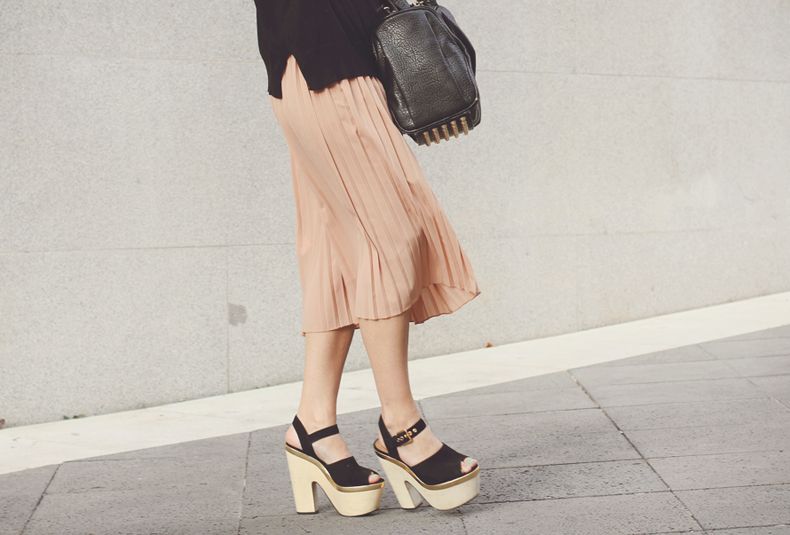 Vestido/

Dress:

Motel Rocks

, Jersey Cruz/

Cross Jumper:

LOVE

, Jersey negro/

Black Jumper:

Zara (sales), Bolso/

Bag:

Modekungen

, Zapatos/

Shoes:

Topshop

, Collar/

Necklace:

Vintage, Pulseras/

Bracelets:

H&M, Malababa & Vintage.
O
s enseño un look que en principio iba a ser sólo uno pero que se convirtieron en dos por pura casualidad al estar de compras y encontrar un jersey ganga en los últimos coletazos de las rebajas. En realidad la falda es un vestido (puedes verlo entero aquí) pero hasta que no empiece a hacer más calor y esté un poco más morena prefiero llevarlo con jerseys superpuestos. Con el de la cruz que os enseñé la semana pasada queda genial con la falda al tener dos colores muy similares entre sí, y con el negro que os voy a decir es una combinación infalible… ¿Cuál te gusta más?
PD: Pronto anunciaré a los ganadores del concurso Pinspire, ¡¡mucha suerte!!
T
oday I show you a double outfit wearing a chic dress as a skirt pair it with two different jumpers, which one is your favorite?
See you tomorrow and thank you for all your comments!